December 8, 2017 at 4:38 PM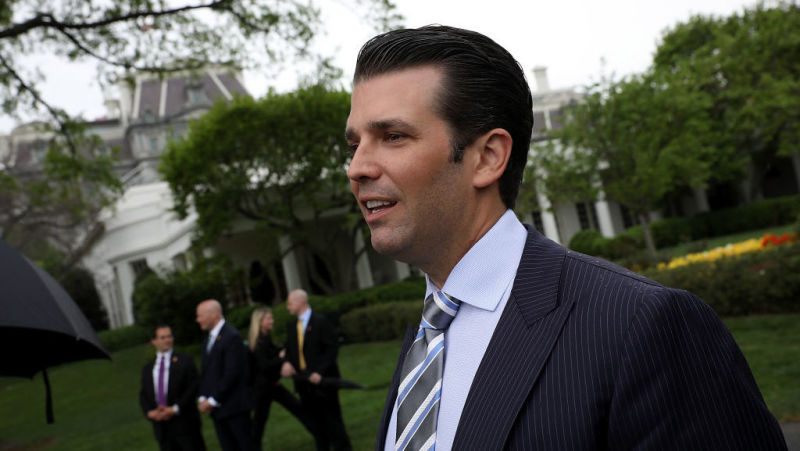 ---
While some are heralding today's
news of the WikiLeaks email
leaked from the House Intelligence Committee as the other shoe we've been waiting to drop on the Russia-Trump front, I wouldn't be so sure. As much as we anticipate the bombshell revelations we have
good reason to believe
are coming, some skepticism is in order. 
CNN's reporting
oversells the matter; see
The Washington Post
for a
more restrained take
on this story.
To take a step back for a moment, the Steele dossier — composed by ex-MI6 agent Christopher Steele — raised a number of rousing connections between Russia and Trump and his campaign. The memo circulated for weeks among top government officials and select journalists until it was finally published by Buzzfeed, a decision that met with fierce backlash in certain corners (and which is currently the subject of two separate lawsuits against the company).
The dossier no doubt served as an initial guide in both ongoing congressional investigations, and has been corroborated in many of its major details. Its most serious claim — that "the Trump campaign changed its policy on the Ukraine as part of its dealings with the Kremlin" — appears to add up given "the timing of meetings described (over the summer) by Steele in his memos, and the Trump campaign's pro-Russia amendments to the GOP platform and other subsequent actions."
The exact nature of those dealings and whether they amounted to a quid pro quo that involved kompromat undermining the Clinton campaign as has been hinted at for months, is still unclear at this moment. This is the charge that would land Trump & Co. in hot water, because it directly violates the Bipartisan Campaign Reform Act, as elaborated here.
Which brings us to today's, what I'll call somewhat-burger. Trump, Trump Jr, Trump Jr.'s assistant, and others within the campaign were sent an email with the special encryption code for the hacked DNC emails obtained by WikiLeaks, along with instructions to access other sensitive documents. As CNN's exclusive report states:

"Candidate Donald Trump, his son Donald Trump Jr. and others in the Trump Organization received an email in September 2016 offering a decryption key and website address for hacked WikiLeaks documents, according to an email provided to congressional investigators."

Trump Jr. claims he doesn't remember the email and didn't respond to it. CNN places the email on September 4 — the same day Trump Jr. tweeted about those very same documents — in an apparent attempt to catch Trump Jr. in a lie. Yet The Washington Post cites the actual date of the email as September 14. Debating these two dates is beside the point, as the theft of both the DNC emails and John Podesta's was already public knowledge at this point, as both pieces make clear.
This is one reason why the question of whether anyone from the Trump campaign read or replied to this single email matters very little in the end. That someone who wanted Trump to win and HRC to lose would forward the info to the Trump campaign in the first place is hardly revelatory. Indeed, I'm sure they received many such emails over the course of the campaign. And second, there's no indication from the evidence on hand that either Russia or WikiLeaks were behind this particular email.
For this to have been a truly juicy story, we needed an email directing the campaign to the WikiLeaks documents before they were publicly available, or emails or other documentary evidence that the Trump campaign was in regular communication with WikiLeaks. For a juicier story still, we needed some direct connection to Russia, who according to national intelligence agencies was behind the DNC hack and who then turned over the cache to WikiLeaks. As it stands, this latest leak bolsters neither of these narratives.
The identity and affiliation of the person who sent the email has not been established. Thus not only do we not have a discernible tie to Russia, expecting clues from email correspondence is probably wishful thinking anyway. I suspect Russian agents are clever enough to cover their digital tracks (i.e., they're not going to send an email from an account that could be traced back to them).
The shoe many have been anticipating goes back to that compromising allegation suggested in Steele's now-legendary dossier: that the Trump campaign engaged in a quid pro quo transaction with a hostile foreign power to undermine their opponent. And we — as in the public writ large — still do not have the smoking gun attesting to this at this time.
Perhaps Mueller does. If so, we'll know soon enough.
---
Further reading:
This post was featured on HuffPost's Contributor platform.