December 17, 2014 at 10:08 AM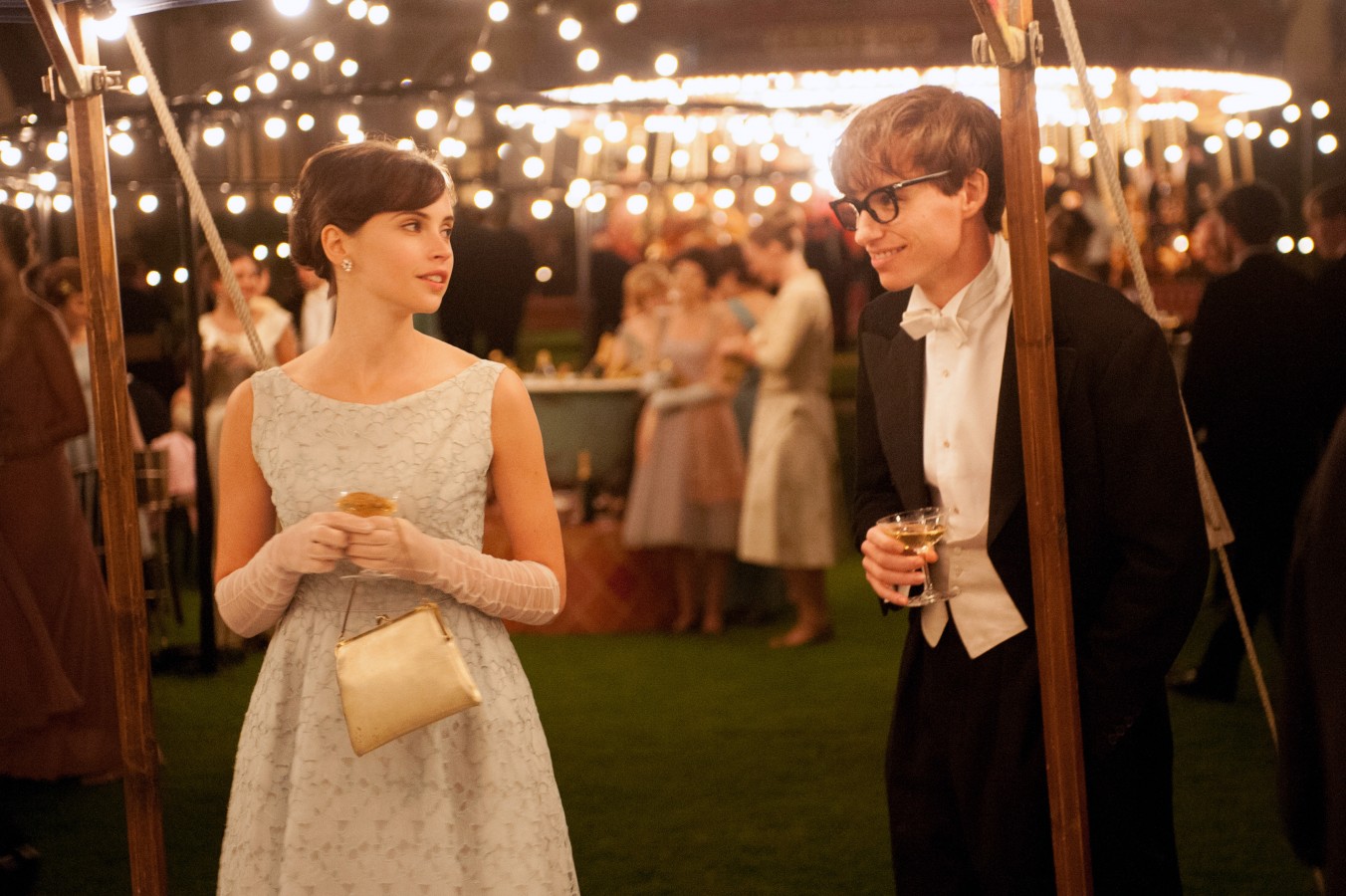 "There should be no boundaries to human endeavor. However bad life may seem, while there is life, there is hope."
---
The Theory of Everything
is a brilliant film about a brilliant man. Eddie Redmayne (
Les Miserables)
turns in an Oscar-worthy performance as Stephen Hawking that will blow you away. There is some science, but it does not take center stage. This one's all about humanizing the man with big and powerful ideas and the woman who stood by his side for so long. The on-screen chemistry between Stephen and Jane is electric, and sinks into the soul without friction. The lachrymose are advised to bring tissues. This emotional rollercoaster of a film seizes your mood from the opening act and never lets go. Every scene lilts and sways with a nervous urgency that balances your emotions on a knife-edge.
Director James Marsh has created a biopic every bit as rewarding as it is exhausting. Hearing Hawking's words bellow from that electronic speech-synthesizing box for the first time, and watching Felicity Jones explain the irreconcilability between quantum theory and general relativity is just marvelous. Some unique tinting tricks on the cinematography side and a beautiful score by J. Jóhannsson round out what is overall a powerful and very tastefully done film. I laughed. I cried. I rejoiced! A man promised less than two years to live had quite a bit more to offer the world. There is beauty to be found not just among the stars, but here on earth—where impregnable courage and intellect triumphs over rising adversity.
The Theory of Everything is just great cinema, and easily film of the year for me.
---