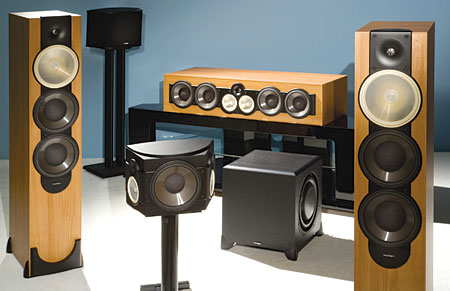 ---
Any home theater enthusiast will tell you when it comes to enjoying a movie or the big game, sound is (at least) half of the experience. Yet in the overly vigorous arms race for the title of "thinnest display," the role of audio in the entertainment experience has been increasingly subjugated by panel manufacturers. It seems we've now reached a design apex, wherein even the most amiable of consumers have taken notice of the lackluster sound found in modern televisions.
This is why one of FutureSource's latest publications, CES Show 2012 Report, caught my attention. As a result of consumers' waning satisfaction of in-panel audio support, interest in sound systems appears to be growing. The trend toward ever-thinner displays means more people are making a return trip to their big-box retailer to invest in the audio side of the equation.
Consider one of the offerings at last month's CES. LG debuted a 55" OLED panel measuring just 3/16 of an inch in thickness, which is not substantially thinner than many of the LED-based LCDs on the market today. Now imagine that after the circuit board, LED matrix, light filters, display controller and power supply are all fitted to the panel, you must then find room to shoehorn the components that produce sound. Since most HDTVs try to at least simulate a stereo experience, two pairs of drivers are usually required, along with an amplifier.
As panel depth is trimmed more and more, driver size becomes embarrassingly small. Manufacturers have grappled with this in various ways – by moving the audio electronics to an outboard box or even storing them in the stand – but none has resulted in appreciably improved sound. Combine the laughably tiny driver size with the fact that the radiating area for sound energy is severely handicapped by the cramped positioning within the display, and you have the ideal recipe for frustratingly low sound quality.
This unfortunate reality could not have been more apparent than at the Super Bowl party I attended back in January. The gracious hosts had recently purchased a brand new Samsung plasma, mounted in a medium-sized room with no external sound system. Even at max volume with 15+ people in the room, you could barely tell any sound was coming from the TV. It may as well have been on mute.
Of course, no flat panel television on the market can compete with a dedicated audio system. Indeed, the internal speakers housed within most flat panel sets are capable of just 5-10 watts per channel of output. A $25 pair of desktop speakers could handily best that. But I at least remember older flat panels that could achieve a sufficient volume level to compensate for a noisy ambience. This is not the case any more, and while home theater enthusiasts would never settle for in-panel speakers anyway, even the layman consumer has started looking for something more.
Sound System Solutions
In an effort to preempt these concerns, I'll briefly outline below a few of the many options you have for outsourcing the audio tasks away from your HDTV or other display. While the universe of choices are diverse and range widely in terms of sound quality and price, keep in mind that any one of them will outperform the characteristically tenuous sonics packaged with your flat panel. The recommendations below are focused on maximum value with respect to price and performance. With that in mind, let's take a cursory scan of the current audio landscape.
Soundbars
Soundbar products – designated front-rendered sound in audio parlance – had an especially raised presence at this year's CES. A soundbar consolidates multiple speaker channels to a single, horizontally shaped loudspeaker that can be wall-mounted below your flat panel or placed on furniture under it.  If you're looking to maintain the clean, minimalist motif for your living room, soundbars offer the smallest physical footprint, an ideal complement to your sleek flat panel. The downside is that few soundbars can rival any kind of discrete audio setup. The majority of soundbar products found in B&M retailers are very much on the lower end of sound performance and appeal more to the casual consumer who is less concerned with sound quality. On the other hand, the two listed below are the standouts from the soundbar market – the cream of the crop –  and might be the perfect solution for those looking for minimal wiring and clutter.
Soundbar solutions come in two basic configurations – stereo or surround. A stereo soundbar can simply take the place of the speakers found in your display, with no surround simulation. A surround soundbar is designed for a multichannel experience by simulating a 5.1 or higher surround setup using digital processing technology. While front-rendered surround still has a ways to go to create as convincing a surround effect as discrete systems, today's technologies algorithmically exploit the psychoacoustical underpinnings of human hearing to deliver an impressively intelligible surround experience.
Finally, though most soundbar products have built-in amplification, a few do not. Those that don't require a separate receiver to power the soundbar. My top picks for both varieties are below.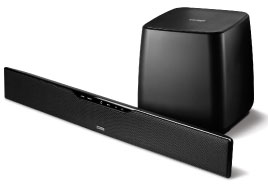 This well-reviewed soundbar has built-in amplification and outputs respectable sound quality for the price. With a depth of just 2", it's incredibly slim and won't occupy a lot of real estate around your TV. You simply connect your source device or your TV to the soundbar speaker via the included stereo RCA cables or optical cable. While it's technically a stereo (2-channel) soundbar, the system features DSP tech to simulate a 5.1 surround experience that can be toggled on or off. A wireless subwoofer is also included to properly handle the low frequencies. Keep in mind that wireless in this sense only means the sub need not be connected to the soundbar; a power cord is still needed from the sub to the wall outlet.

The Mythos is perhaps the highest-end soundbar on the market today and is the best you can get without upgrading to a discrete multichannel system. While more expensive than the Polk, the Def Tech properly includes five discrete speakers for a more accurate, convincing soundfield and can dip down as low as 60Hz, pretty remarkable for a soundbar. This model is also much more powerful than the Polk, easily capable of overpowering background chatter at a Super Bowl party. The downside is that it requires external amplification via an AV receiver or separates.
Stereo 2.1 Setups
To really take your sound to the next level, a discrete speaker setup with a subwoofer and receiver is highly recommended. Note that while a subwoofer is not mandatory, its impact on the overall sound of your system cannot be underestimated. The sub (the .1) is irrefutably the most valuable speaker in any home theater setup because of its ability to handle the room-shaking lower frequencies. Without one, you would be missing out on a significant portion of the auditory spectrum at the low end (read: weak bass).
If you just want to replace your TV's speakers and have no interest in surround sound, then a 2.1 configuration will do nicely and can be a lot cheaper than a full 5.1 surround setup. While a pair of stereo speakers can cost upward of $10,000, there are plenty of options that combine quality and affordability. A couple of recommended receivers (required for these systems) will also be provided at the end. Here's my top picks for stereo pairs along with a matching sub.
1. PSB 2.1 – $900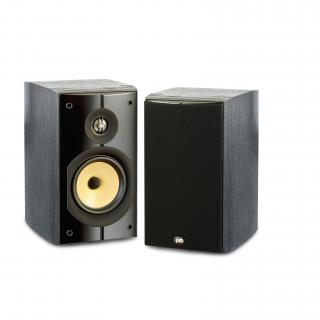 PSB has long been venerated by audio enthusiasts for their unbeatable value. Their Image B5 bookshelf speakers and their SubSeries 100 subwoofer can be had for $900 online. The quality of this combo is hard to match. The sub is capable of extending down to 36 Hz and the large driver design will be noticeable no matter the source you happen to be playing. The bookshelf design means they can be positioned comfortably on a TV stand. If your TV is mounted on the wall, you can place these on a furniture below the TV or buy speaker stands to place on both sides of the TV.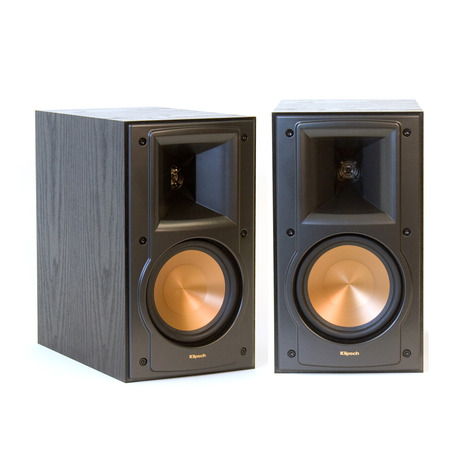 You can't talk about reference audio without mentioning Klipsch. Their constancy in the audio domain is not just due to high performance but also their broad selection, ranging from affordable to "if you have to ask the price, it's not for you." The RB-51 II bookshelf pair and SW-110 subwoofer retail at $920 total and are a good tonal match in the Klipsch line. The sub is spec'd at 28 Hz extension, and the bookshelf pair is designed to perform capably in both small and larger-sized rooms. Klipsch's signature aesthetic design should blend well with a wide variety of decor.
Surround Sound 5.1 Setups
To bask in a fully enveloping aural experience, only multichannel systems can do the job. Blu-ray and DVD movies, along with a significant amount of cable TV programming, are encoded with 5.1 or higher audio, intended for the corresponding number of speakers. One notable benefit over stereo setups is that with 5.1 the dialog is isolated to the center channel speaker while with stereo it is phased between the two fronts, potentially compromising speech clarity. The main downside to 5.1 setups is their large footprint; 6 speakers demands a lot of room and wire-running, both in front of and behind the viewing area. If you don't have the layout to accommodate this – or the support of your wife or significant other – it might be best to stick with a stereo setup. Finally, as with the stereo setups above, external amplification is required (recommendations provided at the end).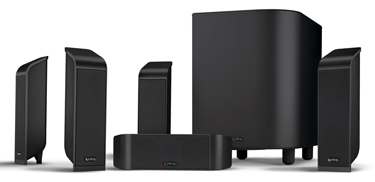 Infinity is a subsidiary of the Harmon Kardon consortium, and at this price point, this one's a no-brainer. The speakers are relatively compact, can be wall-mounted and even includes stands and wall brackets (which usually must be purchased separately). The included sub is of medium size, weighing in at 44 lbs. with a 12" driver – not something normally found at this price point. While the Infinity won't offer the clarity or accuracy of higher-priced systems, it's one of the best entry-level surround packages on the market. This unit tends to sell out quickly when it's being offered at lower prices, but if you're vigilant, this is one system that puts the typical home theater in a box (HTiB) offerings to shame.
EMP Tek is a powerhouse in audio circles, and this particular system is their mid-range package. Unlike the Infinity system above which uses bookshelf style speakers, the EMP Tek uses the floorstanding variety. As you might guess, they're taller and intended to be placed on the floor. The sub uses a 250W amp and is capable of 35Hz response, allowing for seamless crossover between the low frequencies and the accompanying speakers. The EMP Tek systems are universally lauded for their disproportionate price : performance ratio and are thus a great option for novices and audio enthusiasts alike.
AV Receiver
The receiver (or AVR) is the brains of your home theater, the hub to which all your devices connect. Your video components (e.g., cable box, game console, DVD/BD player) and each of your speakers connect directly to the receiver, allowing a single HDMI cable to be run from the AVR to your HDTV. This is the standard connection protocol if all of your input devices use HDMI (or, alternatively, if your AVR supports analog-to-HDMI conversion).
Even if you're not looking to purchase an external sound system, AVRs can be a highly justifiable investment for their assortment of inputs. Most HDTVs include a limited number of HDMI and other inputs, while AVRs typically contain 3 or more HDMI terminals and a bevy of analog terminals. If you have a high number of source devices, I'd recommend picking up an AVR, especially if you intend to buy a speaker setup down the road.
The type of amplifier housed in the AVR determines the amount of power it is able to draw and the ability for it to power your speakers, though most AVRs on the market are more than capable of driving the systems recommended here. While the enthusiast or audiophile would assess an AVR solely on its amp design, the average consumer is likely more concerned with niche features like iDevice and AirPlay support, DLNA support and music streaming support (e.g., Pandora). The brands below get my top honors.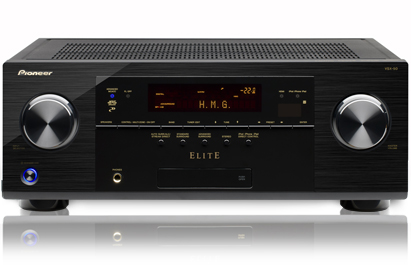 I've owned two Pioneer AVRs now, both of which have worked flawlessly since day one. I chose this specific model in their latest Elite line because it's likely to satisfy the vast majority of users out there. It has 4 HDMI inputs, can be used with up to 7.1 channel systems and has 3D support. For the Apple enthusiast, it can wirelessly stream audio from your iPod, iPhone and iPad via Airplay at the touch of a button. DLNA sync is also included, allowing you to stream music stored on your PC, complete with album art pushed to your HDTV. Using Pioneer's own iControlAV2 app for Android and iOS, you can also control the AVR entirely from your phone. Best of all, it has Pioneer's proprietary auto-calibration feature which algorithmically optimizes your system for your listening environment. Compared with manual calibration, it is delightfully effective. Considering all the features and functionality, along with its aesthetic appeal, Pioneer clearly sits at the top of the receiver arena.

Having been around since the 1970s, Marantz is a well-established name among audiophiles. Fortunately for the less hardcore consumer, their products are also decently affordable. The NR1602, like the Pioneer above, includes 4 HDMI inputs, along with 7.1, 3D and AirPlay support out of the box. It also is capable of streaming Pandora, Rhapsody and Napster over your home network. Marantz has its own version of auto-calibration courtesy of Audyssey, allowing for seamless plug-n-play entertainment. Another differentiating aspect here is its relatively slim profile, allowing it to fit into places more bulkier AVRs cannot.
---
How many of you are using TV speakers only? Are you looking to upgrade your audio soon? What do you look for most in an AV receiver?
External Link: CES Show Report January 2012
Feature image via hometheater.com