January 2, 2012 at 2:24 PM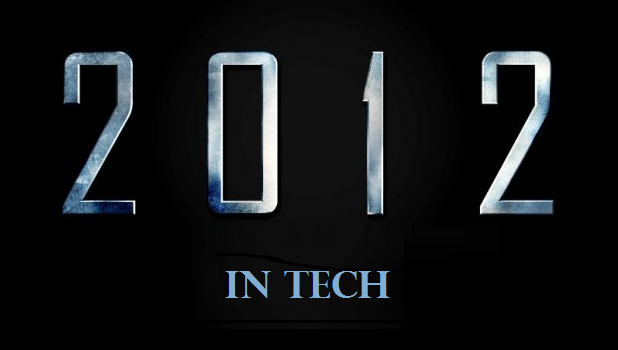 ---
A new year signals new developments in the burgeoning technology sector. In an industry where innovation occurs at a blistering pace and new products, apps and services are announced almost weekly, accurate forecasting seems nearly impossible. 2011 was largely characterized by the rise of the tablet computer, an emphasis on cloud-centric services, the "daily deals" craze from Groupon, Living Social and others, the discontinued development of Flash for mobile platforms, and the introduction of LTE, dual-core mobile processors and Apple's automated voice assistant, Siri. What exciting new trends and market shifts will shape 2012 technology? Here are my best predictions of what we'll see in the coming year.
1. LTE Everywhere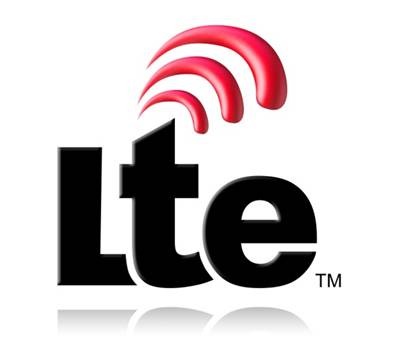 Verizon, AT&T and Sprint each launched LTE networks in 2011, effectively granting mobile devices the power of broadband speeds. Unfortunately, the total number of smartphones utilizing this spectrum is small relative to 3G offerings. While Sprint's next-gen network just launched last week, Verizon's is far and away the most mature, with coverage now in 190 cities compared with AT&T's 15. T-Mobile remains the only major U.S. carrier without official LTE plans, but as its contentious merger deal with AT&T is finally coming to an end, I imagine an announcement is not far away. Competition for 4G market share is just getting warmed up. Expect network coverage and the number of compatible phones on each carrier to proliferate rapidly in 2012.
More intriguing, however, is the possibility of true 4G infrastructures. While many consumers mistakenly believe they are living in a 4G world right now, today's LTE deviates considerably from the official IMT-Advanced (4G) standard. LTE Advanced, the much-improved successor to LTE, has emerged as the candidate best suited to meet the requirements of 4G, promising speeds of around 100 Mbit/s (in motion) and 1 Gbit/s (fixed position). While Verizon, Sprint and AT&T have all committed to this standard, work won't likely begin until 2013 at the earliest.
2. App Exhaustion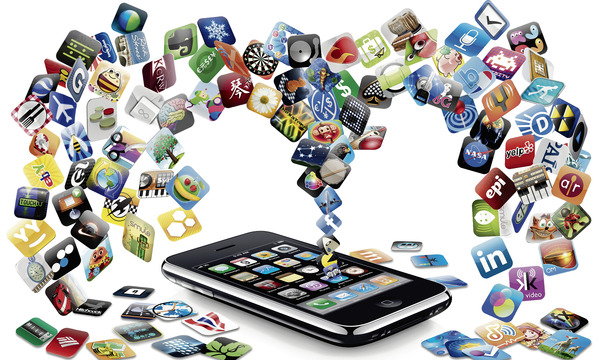 Collectively we reached the one million apps threshold for iOS and Android in 2011, with over 600,000 iOS applications and 400,000 Android applications. App growth for the two market-leading platforms shows no signs of abatement, as apps continue to replicate features previously performed by separate hardware. Calculators, digital cameras, MP3 players and televisions can now all be consolidated to a single mobile device. It turns out, the more software can do for us, the more the idea of specialized hardware becomes an anachronism. The seemingly illimitable selection of apps can for many people be overwhelming and has given rise to an entirely new app category: app discovery. Projects such as Quixey, Xyologic, Appolocious, AppsFire and Kinetik are all geared toward solving this very first-world problem.
Expect the Windows Phone app store to become much more comprehensive in 2012 in order to compete effectively with the Big Two, as well as the growth of browser app stores such as those of Chrome, Firefox and Opera. The release of Windows 8 will see the introduction of the official Windows App Store as well. It's an exciting time to be a smartphone and tablet owner, and heated competition can only raise the quality of apps we have to choose from.
3. Social Network Saturation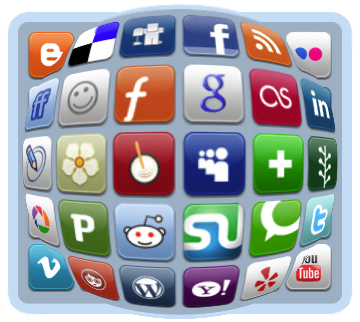 2011 was a momentous year for social media. Now servicing 62 million users, Google+ has quickly secured its place in the triumvirate of social networks with its improved sharing system and the ability to segment connections. While Facebook and Twitter still dwarf its user base, more and more people are discovering the unique benefits Google+ provides. Much more than a stand-alone product, Google+ is central to a much larger and successful ecosystem, one which is already embedded in our online and offline lives. Facebook's introduction of Timeline, like every new change that comes along, has proved divisive and some users may be more open to an alternative.
2011 also saw the impressive growth of Diaspora, which launched in 2010, and the launch of newcomer Unthink. These more concentrated social networking sites champion their service as the "anti-Facebook", catering to users who demand greater control over their privacy.
In the coming year, I don't expect Google+'s growth to slow down as Google marshals its SEO prowess and other content we like into a cohesive whole. Google+ will further differentiate itself from Facebook and Twitter with deeper integration with the rest of the Google ecosystem. It's difficult to speculate on where we'll be a year from now, or on Diaspora's and Unthink's continued popularity, but Facebook has proved time and again that people will trade privacy and data ownership for the social value it provides. In an age where Facebook is beyond ubiquitous, it might border on impossible for lesser-known entities to gain a foothold, regardless of the unique value on offer.
4. Desktop and Mobile OS Converge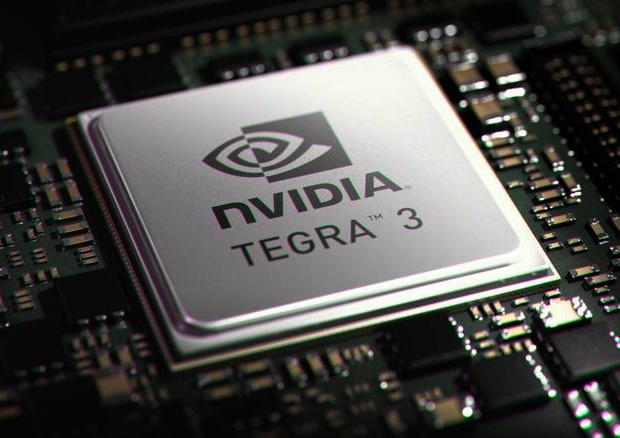 This year might be most remembered for the sizeable progress made toward OS homogeneity. Both Microsoft and Apple are in the early stages of transitioning to a single operating system, one that will unify the look, feel and underlying framework of their respective desktop and mobile products. The similarities between Lion and iOS 5 are obvious, and Apple plans to begin merging iOS and OS X this year. By leveraging its cloud-based service iCloud with the migration from Intel to ARM-based processors, you can expect the resemblances to escalate over the next few years.
Coming off the huge success of Windows 7, Microsoft is heading in an entirely new direction with its latest 0S iteration, codenamed Windows 8. Believed by many to be the most ambitious and risky venture to date, Windows 8 represents the most radical Windows redesign since Windows 95. Its Metro-based UI is specifically optimized for tablets and other touch-screen devices while offering legacy support for traditional mouse and keyboard use, aspiring to bridge the interface gap between Windows and Windows Phone OS. The beta is rumored to drop as early as Q1 2012, followed by Windows 8 tablets by the end of the year.
Expect the gulf between mobile and PC performance to shrink even further in 2012. The arrival of quad-core mobile processors, like those of the Tegra and Snapdragon variety, offer PC-like strength and will greatly aid convergence. Snapdragon's most recently debuted chip is expected to hit Windows 8 tablets this year, and there's a good chance the A6 quad-core chip will make its way into the next iPad and iPhone releases.
What's most intriguing are the implications of these efforts. Sure, the impetus behind OS conformity is to create services and applications that scale seamlessly, irrespective of screen size, resolution and processing power, engendering a more consistent and familiar experience across all like-branded products. This, both companies claim, will result in synergistic and economies of scale advantages, but will these efforts ultimately cannibalize internal sales? If you can get 90% of the features and functionality of a MacBook Air on an iPad and for much cheaper, won't most choose the tablet? As Apple and Microsoft move toward a single OS architecture, it remains to be seen whether the anticipated cost savings will be outpaced by a loss in sales from their other product lines. Self-competition is a highly capricious technological trend that will be interesting to watch unfold.
5. Ultrabooks Will Transform the PC Market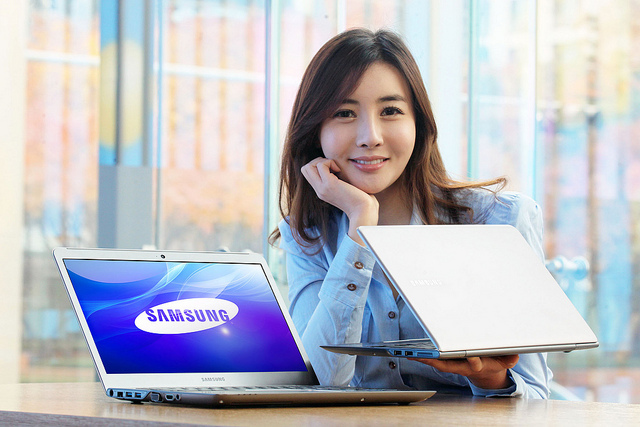 Low-cost netbooks arrived on the tech scene in 2008 and, after an initial sales boom, failed to capture a significant portion of the PC market. Primarily optimized for web browsing and email exchange, their poor microprocessing power compared with traditional PCs caused them to quickly lose popularity. Making matters worse, the iPad and other tablets debuted two years later and turned out to be just as capable and more attractive alternatives. Today, the growing preference of mainstream computer users is clearly toward smaller and more capable devices like tablets and the MacBook Air. Sensing this shift in preference, many PC manufacturers are looking to capitalize with Ultrabooks. These mini-laptops combine the portability and slim profile appeal of tablets with the functionality and performance of a notebook PC. They will be priced competitively with the notebook segment, at least initially, and will be distinguished by their quick boot times, low weight and strong battery life.
Just as netbooks initially lifted market share away from notebooks, will a similar trend develop here? As in the case of desktop and mobile OS convergence discussed above, will Ultrabooks cannibalize sales of PC manufacturers' more profitable product lines? Will they transform the laptop category altogether? I submit they will.
6. TV as Apps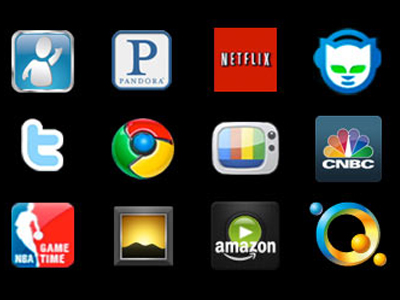 The Internet has already changed the way we watch TV, but what consumers want most is one intuitive interface that consolidates all their favorite content (perhaps with the ability to change camera angles on-the-fly). This approach best recreates the traditional TV experience of cable and satellite, minus the many downsides. The lack of progress on this front is due mostly to resistance from content producers, but we are starting to see tensions ease. Microsoft has inked deals with over 40 content owners and pay-TV distributors worldwide to bring HBO, BBC, Bravo, SyFy, ESPN and much more to the Xbox 360 console. What's not ideal about this arrangement is that access to much of this content still requires a cable subscription. A better solution is a dedicated app for each television network that is ad-supported or paid for via your Xbox Live Gold subscription.
Independence from cable and satellite operators has always been the aim of Google TV, and Google looks primed to make greater inroads with the product in 2012. Google continues to gather hardware partners in Samsung, Vizio and LG, all of which are expected to debut dedicated Google TV devices or interface support in their HDTV lines. But again, it's content owner support that has proved most difficult to acquire, and this is where Apple may have the greatest fortuity. Indeed, rumors abound over Apple's re-imagining of the television experience. It's not clear whether this product will take the form of an Apple-branded display, a major revision to the Apple TV set-top box or an interactive, Siri-controlled overlay packaged with "smart TVs", but whatever it is, it seems the late Steve Jobs was passionate about it. All signs point to a 2012 debut.
7. 3D Here to Stay – For Now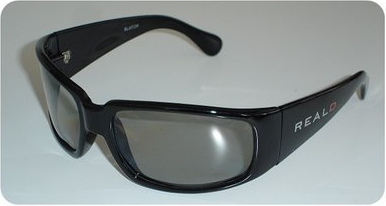 3D is perhaps the most polarizing of all tech topics, with sentiments for the format typically isolated toward the extremes. Love it or loathe it, statistics indicate 3D isn't going away in 2012. For starters, 7 of the 10 highest grossing films in 2011 were offered in 3D. While there's no public data that distinguishes 2D and 3D in terms of number of tickets sold, 3D showings continue to constitute a substantial percentage of total revenue (though that percentage has declined from 2010). What's more, there are currently 38 3D films scheduled for release in 2012, including the first Star Wars Episode I 3D re-release and James Cameron's Titanic 3D re-issue. The 3D format is also starting to garner first-time attention from the Hollywood elite with Martin Scorsese's 3D debut, Hugo, and Peter Jackson's upcoming film, The Hobbit. The 3D trend is expected to proliferate overseas especially, where the 3D format is still very much a novelty.
On the home theater front, consumer opinion of 3D is of little consequence as 3D is now a default feature on the majority of HDTVs as well as Blu-ray players and can be toggled on or off. 3D glasses are usually optional purchases, allowing 3D sets to occupy the same price point as its 2D predecessors. Most premium-priced products, those with higher quality features and specs, also support 3D by default, meaning most consumers will end up buying 3D-capable equipment anyway.
The video game market tends to garner the highest appeal for the 3D format, thanks in part to Sony's continued commitment to stereoscopic gaming. At present there are 18 confirmed 3D PS3 games slated for 2012 release. Both Microsoft and Nintendo seem content just waiting to see how this trend plays out before investing in 3D functionality for their home consoles. The view from here doesn't indicate 3D will be flatlining any time soon.
8. Consumer-Grade OLED Televisions: Probably Not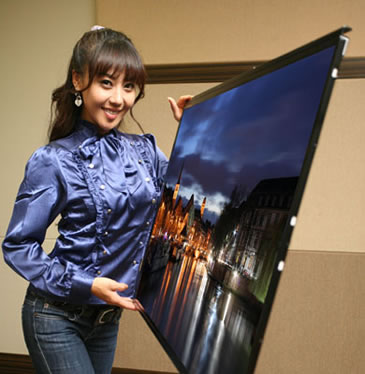 HDTV enthusiasts have craved large-screen OLED panels for years now, primarily for their highly desirable contrast and motion performance as well as power efficiency. They effectively combine the best attributes of LCD and plasma display technology, except cost that is. While high manufacturing costs have inhibited OLEDs from materializing in the consumer market, that hasn't stopped LG and Samsung, who will both debut OLED panels at CES this month. Unfortunately, while the picture quality produced by these sets continues to improve, production costs do not, and even the most optimistic of estimates place product releases toward the close of 2012 or 2013 and later.
9. Green Vehicle Sales Will Further Stagnate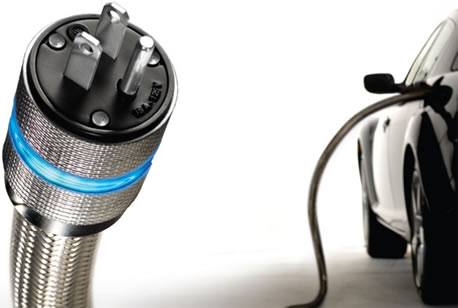 Despite the recessionary economic environment in the U.S. and abroad, sales of hybrid and electric cars and SUVs have not taken off like one would expect. Year-on-year sales volume of hybrids in the U.S. has monotonically declined since 2007 and, as of August 2011, the hybrid market was down nearly 12% compared to a year ago, while the overall auto market was up 7.5% from last August.
For this to change, the manufacturing costs and efficiency of current battery technologies, which directly influence the retail price of EVs, must improve considerably, or better technologies must be introduced. The disparity between the number of hybrids and electric-only vehicles on the market reflects the present state of battery tech: NiMH and Lithium-ion technologies have not been able to yield satisfactory cost-to-range ratios and have not improved at the rate manufacturers had hoped. A number of fresh technologies are on the horizon, such as solid-state, magnesium-ion and lithium-sulfur, but it could be more than a decade before we see them on the road, if at all.
The various purchase incentives that accompany today's EVs, including tax breaks, toll and parking fee reductions, greater fuel efficiency, along with increasing concern related to climate change and dependence on foreign oil, may not be enough to sway most car buyers. On the other hand, stricter emissions standards and greater attention to fuel efficiency for gasoline-powered cars have resulted in slow but steady growth in the non-green sector the past few years. With gas prices still declining and recessionary pressures still looming, I don't expect the green car market to change in any major way this year.
What trends do you think will be most significant in 2012? Which one has you most excited? Let me know in the comments.
---