December 19, 2011 at 3:45 PM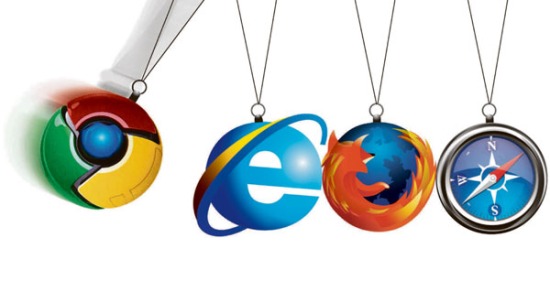 ---
Social media can be a great distraction, but over time it can become a chore to wade through all the uninteresting minutia and duplicate posts inundating your feeds. This problem only intensifies as your contact numbers increase. Sure, you can manually mute these posts each time you see them, but this is tedious and a time sink. You also might not want to completely unsubscribe from or remove these users as they often contribute content you care about. These browser add-ons enable you to streamline your Facebook, Google+ and Twitter feeds by filtering specific content from view.
Concealing posts according to specific words or topics is the best way to optimize your feed, and none of the three major social networks natively allow this level of specificity. Sports, politics, religion, weddings, babies or the recent passing of a public individual, just to name a few, are all legitimate examples of topics you might wish to exclude from your feed. Note that while I chose the following add-ons for their keyword-specific filtering, they offer several other useful features which I note below.
Feed Filter, available for Firefox only, is the most effective and easy-to-use add-on of its kind and, to me, is a must-have for any Facebook user. Once installed, you can simply jump directly to the 'Words to Hide' tab in the options menu and start entering keywords. Feed Filter will immediately hide all posts in your Facebook feed containing those terms. Reading one too many football posts on a Sunday afternoon was enough to motivate me to use this. Some of the many other great features here include the option to hide the news ticker on the right-hand side and hide all posts of a certain type of activity. You can even "whitelist" specific games or apps you wish to be displayed, while excluding all others.
This add-on is only available for Firefox and I have been unable to find a Chrome or Internet Explorer extension with equally precise functionality.
One of the very first extensions to be released for Google+, Stream Filter BETA is essentially the G+ equivalent of Feed Filter above. You can control what you see in your stream by muting all posts according to keywords. Perhaps the most useful feature is the ability to eliminate all gif images from your stream. You know – ones like this.
The extension is only available for Google Chrome. While there are many other add-ons and scripts which can mute gifs for the other browsers, I'm not aware of any with keyword-specific filtering for Google+.
Twitter
For Twitter, you have a couple options. Chrome users can use Twitter Filter, which offers a single function: tweet filtering based on keywords.
Alternatively, Tweetfilter supports all major browsers, including Chrome, and also adds the ability to hide all retweets, shortened link expansion, customization of the Twitter UI and much more. Personally I found the add-on to work well on some browsers and not as good on others. Your success may vary, but support seems consistent and the team is reportedly working on a new release for each browser.
Have you found others that offer similar or superior functionality? Were you able to get these working on your browser? Let me know, and if this article helped you in any way, show the love and share it.
---
Feature image via
techpp.com